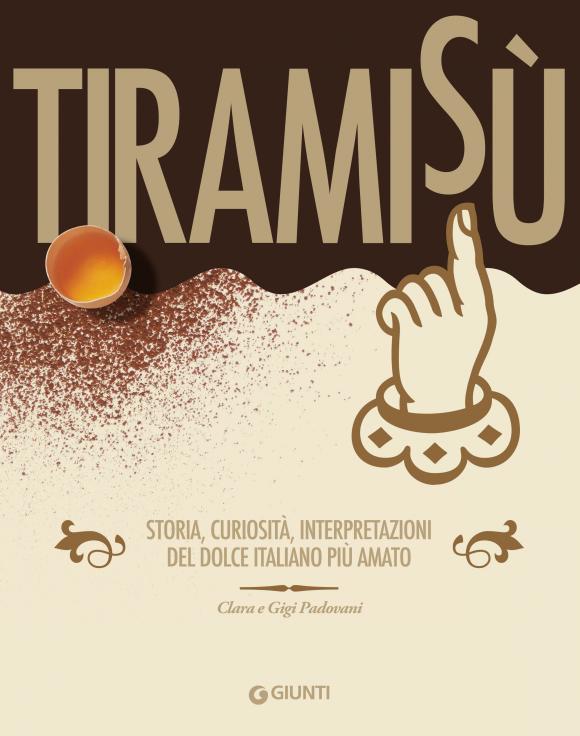 Buy it online:  
 
It all started with our book "Tiramisù. Storia, curiosità, interpretazioni del dolce italiano più amato", published by Giunti. It reveals the mysterious and controversial origins of tiramisù. Since its premiere at the Turin Book Exhibit 2016 the book has sparked a dispute between Friuli Venezia Giulia and Veneto, involving their governors and citizens. The book goes through the story of this gastronomic symbol of Italy, as famous as pizza and spaghetti. Restaurants all over the world offer it in their dessert menus and as a word it is borrowed in 23 languages ​​(in China tiramisù is the best known Italian term), and both at home and abroad it is mentioned in songs, novels, movies. Everybody knows it, loves it, prepares it in different versions, but its origin used to be a mystery.
Our book-reportage, which has been considered "ultimate" for the quality of research, historical analysis and sources, ranges from the Friuli-Venezia Giulia to Maryland going through Treviso, Lodi, Venice, Rome, everywhere else this great dessert has been tasted during both industrial and touristic development.
Also, for the first time we have codified the four original authentic recipes: the two coming from Friuli, the one by Mario Cosolo (Al Vetturino of Pieris) and the one by Norma Pielli (Albergo Roma of Tolmezzo); and only later, the two recipes from the Veneto region, by Speranza Bon (Al Camin of Treviso), and the one by Loli Linguanotto and Alba Campeol (Alle Beccherie of Treviso).
In the second part of the book Clara Padovani presents 17 original recipes created with the contribution of friends from different countries and 23 Italian and international chefs' interpretations (Albert Adrià, Josean Alija, Lidia Bastianich, Martin Benn, Umberto Bombana, Simone Bonini, Roy Caceres, Joey Campanaro, Guido Castagna, Enrico and Roberto Cerea, Mauro Colagreco, Enrico Crippa, Tomaž Kavčič, Gualtiero Marchesi, Paul Masciopinto, Iginio Massari, Davide Oldani, Giancarlo Perbellini, Andrea Ribaldone, Fernando Rivarola, Niko Romito, Matti Romppanem, Yoij Tokujoshi).
A selection of jokes, opinions, pun of food critics, journalists and writers and a brand new story by Simonetta Agnello Hornby complete the book dedicated to the delicious iconic Italian dessert.
During our journey discovering tiramisu we recorded 32 videos with interviews and step-by-step recipes: you can enjoy them from the online site www.mytiramisu.it or with the QrCode in the book.