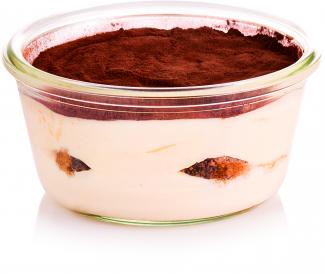 Tiramisu is the most famous Italian dessert in the world, but not everybody knows its wonderful story. It was born in Friuli-Venezia Giulia, but it's another region – Veneto, which contributes to make it popular in Italy and in the five continents. These two regions of North East Italy vie still for the birthplace ofthis delicious dessert that boasts countless recipes, each one better than the other.
The tiramisu is a great Italian tradition, the world has adopted it and made it an international success. 
Digging with your spoon in this delicious creamy tradition on the first day of spring is ideal in order to "pull ourselves up" after the cold long winter. March 21st will be the party of us all, as the dessert belongs to us all.  Anyone is invited to join the celebration of the tiramisu, feeling free to try your favorite recipe.
Eataly will celebrate it in its stores around Europe, proposing the "Tiramisù Eataly", an original creation of Enrico Panero, Executive Chef of Eataly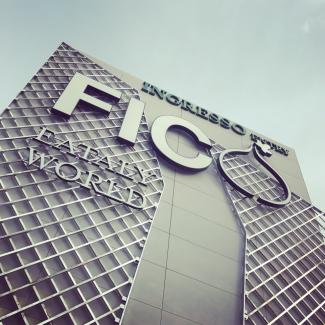 For #tiramisuday  Eataly will host four major events:
- Fico Eataly World: "trevigiani" (people form Treviso, Veneto) and "friulani" (coming from Friuli-Venezia-Giulia) will compete with a show cooking and an original and extraordinary challenge up to the last spoon of sweetness. The mayor of Treviso, Giovanni Manildo and the mayor of Tolmezzo (Ud), Francesco Brollo, will be present with their teams of pastry chefs.
- In the three Eataly of Turin, Milan, Rome: Instagram influncers will be involved in order to perform contests dedicated to #tiramisuday and #tiramisueataly.
- Additionally in all Eataly around Italy and Europe you can taste the "Tiramisù Eataly"
Eataly in Italy
|   | City | Year |
| --- | --- | --- |
| Eataly Lingotto  |  Torino | 2007 |
| Eataly Bologna |  Bologna | 2008 |
| Eataly Pinerolo |  Pinerolo (To) | 2009 |
| TUIT per Eataly |  Asti | 2009 |
| Eataly Monticello |  Monticello d'Alba (Cn) | 2010 |
| Eataly Genova |  Genova | 2011 |
| Eataly Incontra Lagrange |  Torino | 2011 |
| Eataly Roma Ostiense |  Roma | 2012 |
| Eataly in campagna |  S. Damiano d'Asti | 2013 |
| Eataly Bari |  Bari | 2013 |
| Eataly Firenze |  Firenze | 2013 |
| Eataly Smeraldo |  Milano | 2014 |
| Eataly San Babila |  Milano | 2014 |
| Eataly Piacenza |  Piacenza | 2014 |
| Eataly Mole Antonelliana |  Torino | 2014 |
| Eataly in collina |  Chieri (To) | 2014 |
| Eataly Forlì |  Forlì | 2015 |
| Eataly Incontra – Repubblica |  Roma | 2015 |
| Eataly per Autogrill |  Secchia Ovest (Mo) | 2016 |
| Eataly Trieste |  Trieste | 2017 |
And in the world
| City | Country | Year |
| --- | --- | --- |
| Monaco di Baviera |  Germania | 2015 |
| Stockholm |  Sweden | 2018 |
| Copenhagen |  Danimarca | 2016 |